Biography
Anthony began his sculpting career at the age of just eighteen, at which point he was perhaps the youngest artist exhibiting in London's famous Mayfair district.
Born in 1984 in Glasgow, Anthony grew up in Qatar and the United Arab Emirates, before returning to the UK at the age of eight. A life-long fascination with the natural world led Anthony to study Zoology at Cambridge University. During his free time from studies Anthony would practice his sculpting, casting and exhibiting new bronze sculptures, and by the time that he graduated in 2005 he was in a position to set up a studio and begin sculpting full time.
'…I was greatly inspired by the works of late 19th century sculptors such as Rodin, Bugatti and Pompon. I spent countless hours studying their work and learning from their techniques.'
Anthony draws the inspiration for his wildlife sculptures from extensive observations of animals in the wild. He has travelled all over the world, studying and photographing animals in their natural environment.
In 2013, Anthony completed his largest public commission to date – a seven-foot tall statue of the great naturalist, Alfred Russel Wallace, for the Natural History Museum of London. This was the first new statue commissioned for the Museum in more than 80 years, and now stands in the gallery overlooking the great hall of the Museum.
'It has been an enormous pleasure for me to sculpt this statue [of Alfred Russel Wallace]. I have admired the man and his work for many years, and to help commemorate his life for such an august institution is truly an honour.'
He is now travelling extensively in the Arctic and Antarctic, gathering reference material and inspiration for an expanding series of polar sculptures.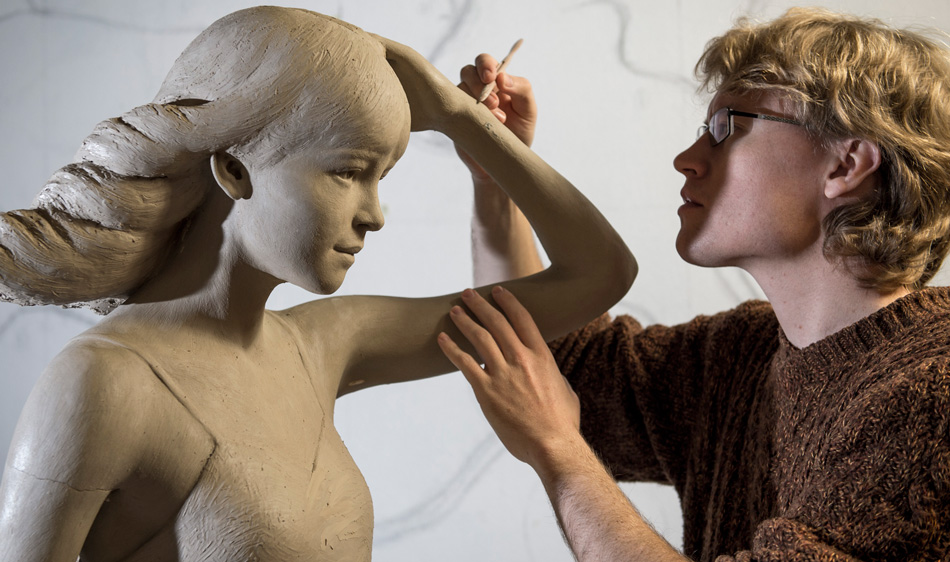 Copyright © 2017 Anthony Smith