GUINEA £2 COIN – GOLD (IMAGE 3)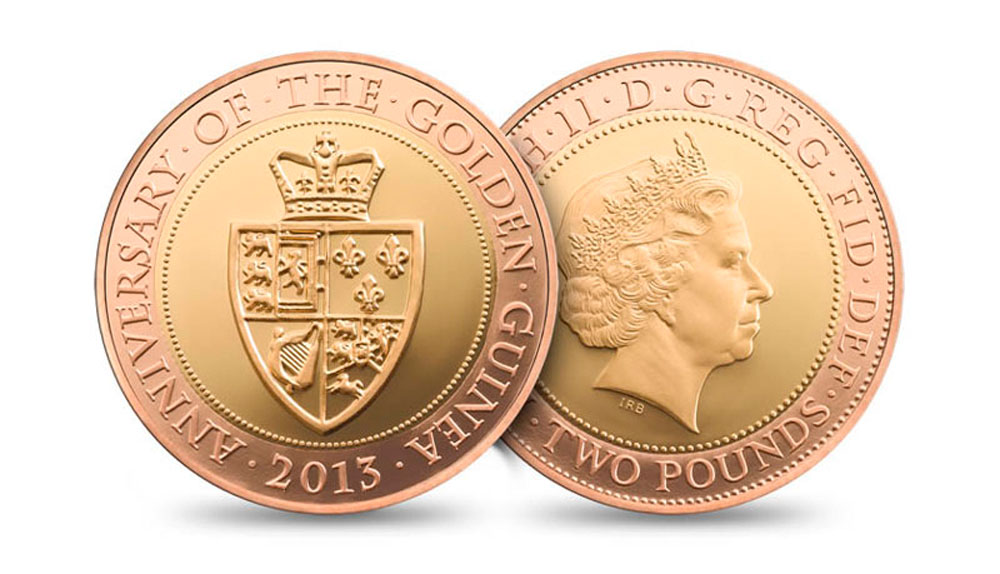 £2 Coin – 'Guinea Design' – designed and sculpted by Anthony Smith and now in general circulation in the United Kingdom.

This coin is also available as a collectors edition, in gold and silver, from the Royal Mint (www.royalmint.com). Shown here in gold.
Copyright © 2018 Anthony Smith