AFRICAN ELEPHANT (PRE-CAST)
---
Mammals
|
Pre-casting
|
Wildlife Sculptures
Dimensions: 30 x 10 x 20 cm (h x w x l)
Imperial: 11.8 x 3.9 x 7.9 inches
Bronze: Edition of 12
Price: €3500 inc. VAT
The images here show the original clay sculpture. This piece will be moulded and cast in bronze to order.
All sculptures can be delivered worldwide.
Please note, there is no VAT due on exports outside the EU.
---
"The Elephant has a remarkable quality which somehow makes it easy to connect with on an emotional level. In spite of their enormous differences to us as humans we seem to be able to see and interpret their emotions as if they were one of us. I think that's why we find them so fascinating and beautiful." – AS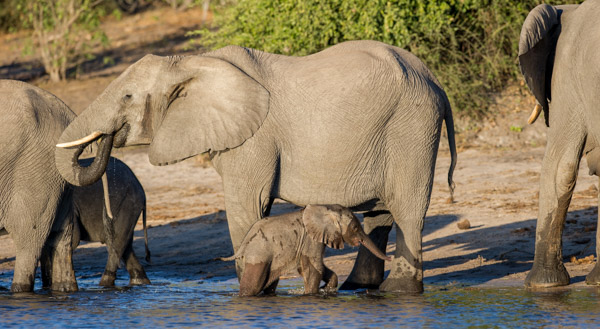 African Elephants in Chobe, Botswana. Photo by Anthony Smith.
Copyright © 2021 Anthony Smith