CHINESE FISHERMAN
---
All Sculptures
|
Human Figure Sculptures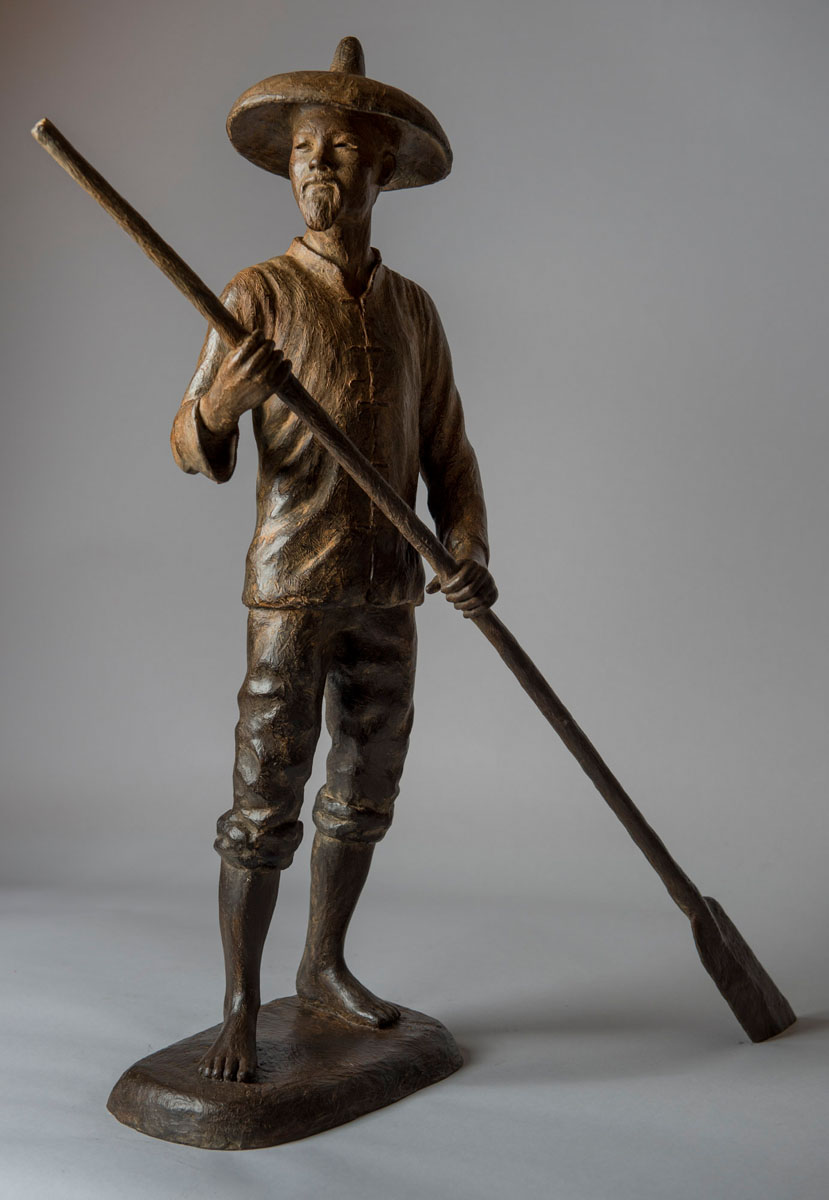 This sculpture is inspired by the Chinese fisherman of the Guangxi region, who catch their fish from their bamboo rafts using trained cormorants.

Dimensions: 63 x 60 x 20 cm
Bronze: Edition of 9
Price: €5300 inc. VAT
This sculpture is also available as a larger piece featuring a bamboo raft, fishing nets and cormorant:
Dimensions: 220 x 65 x 25 cm
Bronze: Edition of 5
Price: €15,250 inc. VAT
Sculptures can be shipped world wide at cost. Please note, there is no VAT due on exports outside the EU.
Click here to enquire about availability or to place an order.
Copyright © 2019 Anthony Smith