CHINESE FISHERMAN
---
All Sculptures
|
Commissions
|
Human Figure Sculptures
|
Large Sculptures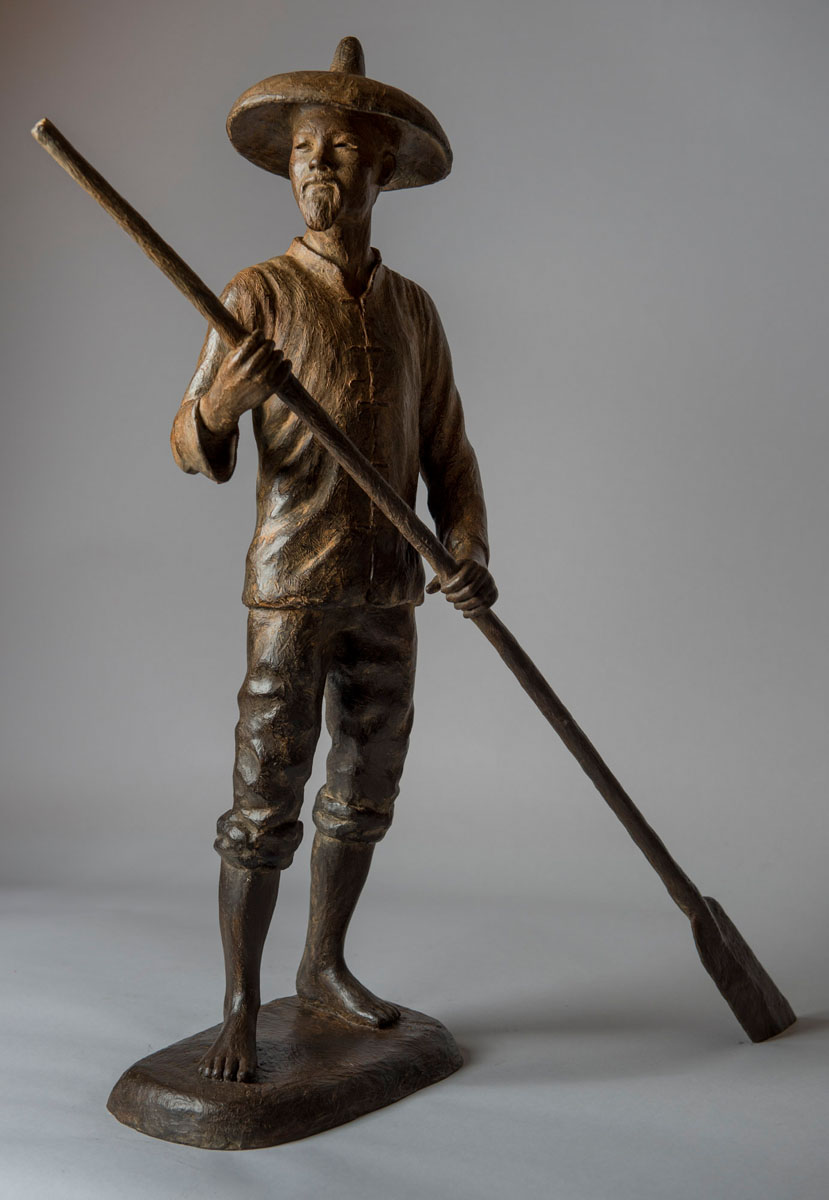 This sculpture is inspired by the Chinese fisherman of the Guangxi region, who catch their fish from their bamboo rafts using trained cormorants.

Dimensions: 63 x 60 x 20 cm (h x w x d), 10.3 kg
Imperial: 24.8 x 23.6 x 7.9 inches, 22.7 lbs
Bronze: Edition of 9
Price: €6500 inc. VAT
This sculpture is also available as a larger piece featuring a bamboo raft, fishing nets and cormorant:
Dimensions: 220 x 65 x 25 cm
Imperial: 86.6 x 25.6 x 9.8 inches
Bronze: Edition of 5
Price: €18,000 inc. VAT
All sculptures can be delivered worldwide.
Please note, there is no VAT due on exports outside the EU.
Click here to see a turntable video of the sculpture
---
Copyright © 2022 Anthony Smith