CHINSTRAP PENGUIN (PRE-CAST)
---
Pre-casting
Dimensions: 36 x 16 x 19 cm (l x h x w)
Imperial: 14.6 x 6.3 x 7.5 inches
Bronze: Edition of 12
Price: €3600 inc. VAT
The images here show the original clay sculpture. This piece will be moulded and cast in bronze to order.
All sculptures can be delivered worldwide.
Please note, there is no VAT due on exports outside the EU.
---
"Penguins are so thoughtful and deliberate in their actions – it's one of their most endearing qualities. And a penguin is never more full of purpose than when it is hunting for the perfect pebble to add to its nest!" – AS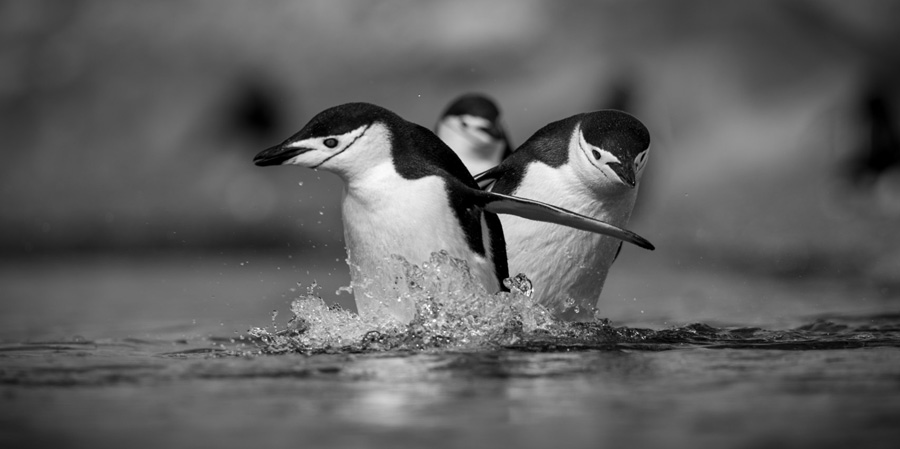 Chinstrap penguins on the Antarctic Peninsula. Photo by Anthony Smith.
Copyright © 2021 Anthony Smith