SCENTING POLAR BEAR
---
All Sculptures
|
Wildlife Sculptures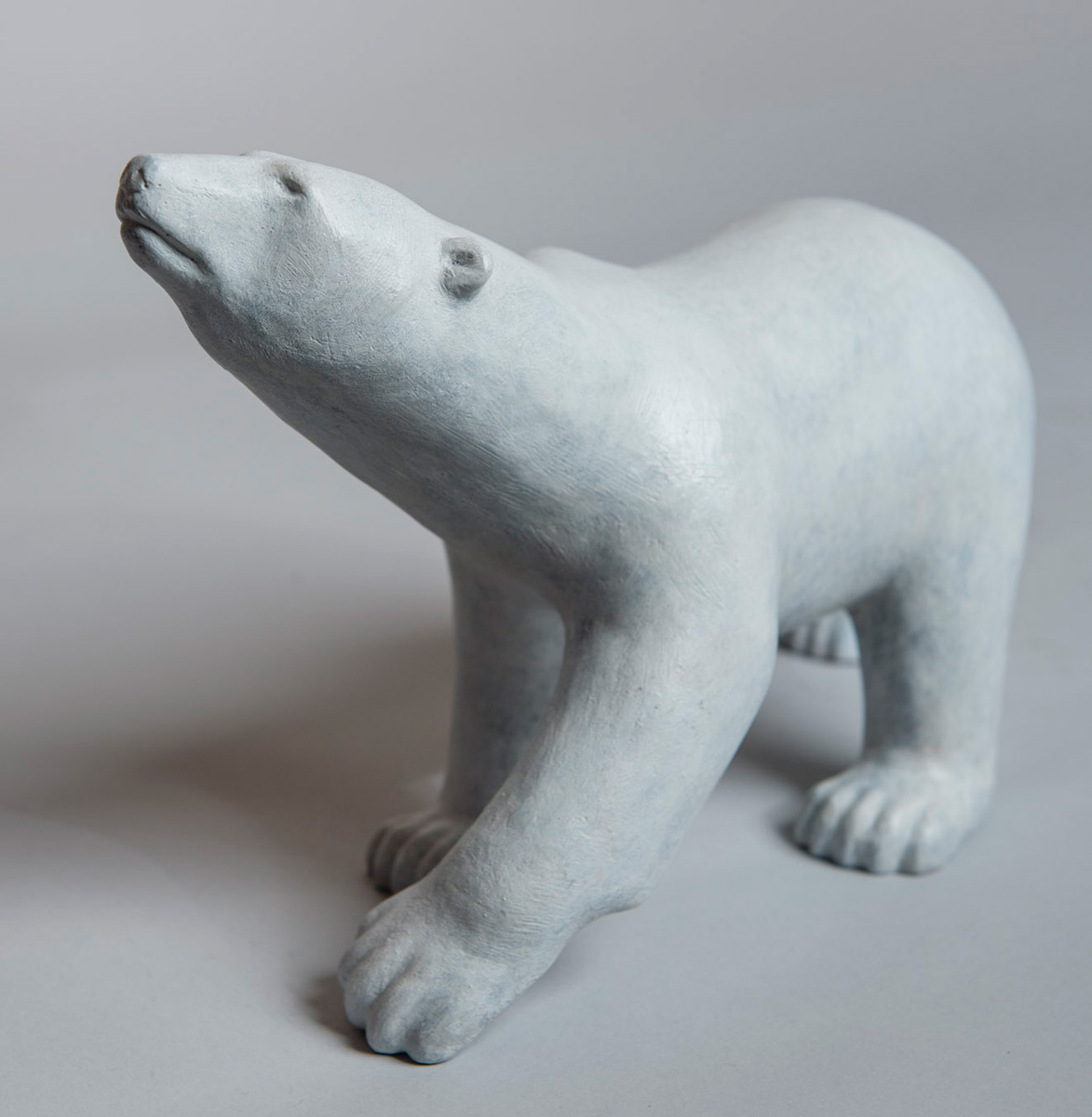 Dimensions: 32 x 19 x 11 cm
Bronze: Edition of 12
Price: €3100 inc. VAT
Sculptures can be shipped world wide at cost. Please note, there is no VAT due on exports outside the EU.
Click here to enquire about availability or to place an order.
---
"I have been fortunate to have observed dozens of wild polar bears during my travels in the high Arctic. They are an endlessly fascinating species; so big and powerful, and yet so considered and deliberate in all their movements."

– AS
Photo by Anthony Smith, Russian Arctic.
Copyright © 2020 Anthony Smith