TIGER BUST
---
All Sculptures
|
Mammals
|
Wildlife Sculptures
Dimensions: 36 x 33 x 28 cm (h x w x d), 12 kg
Imperial: 14.2 x 13 x 11 inches, 26.5 lbs
Bronze: Edition of 12
Price: €5950 inc. VAT
All sculptures can be delivered worldwide.
Please note, there is no VAT due on exports outside the EU.
---
"There are few animals on earth that combine both beauty and power in the way that the tiger does. It truly is a marvelous, mesmerising creature." – AS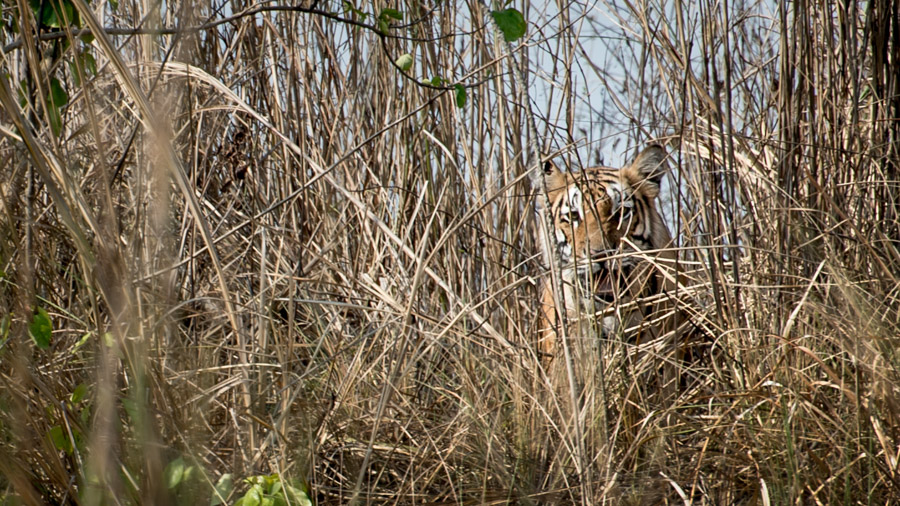 Photo of a wild tiger, taken on foot in southern Nepal by Anthony Smith.
Copyright © 2021 Anthony Smith