WALRUS BUST
---
All Sculptures
|
Mammals
|
Marine Creatures
|
Polar
|
Wildlife Sculptures
Dimensions: 38 x 18 x 14 cm (h x w x d), 5.6 kg
Imperial: 15 x 7.1 x 5.5 inches, 12.3 lbs
Bronze: Edition of 12
Price: €3650 inc. VAT
All sculptures can be delivered worldwide.
Please note, there is no VAT due on exports outside the EU.
Click here to see a turntable video of the sculpture
---
"Walruses are amazing seals, with many unique and fascinating features. When I was fortunate enough to get a close view of them in the Arctic, I just knew I had to sculpt one!" – AS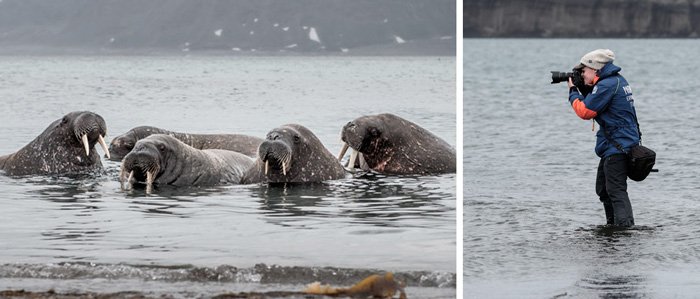 Anthony Smith photographing walrus in Svalbard.
Copyright © 2022 Anthony Smith