WALRUS BUST
---
All Sculptures
|
Wildlife Sculptures
Walrus Bust

Dimensions: 38 x 18 x 14 cm, inc. bronze base
Bronze: Edition of 12
Price: €3450 inc. VAT
Please note: the bronze base for this sculpture is slightly different from the one shown in these images; dimensions 13.5 x 10.5 x 9 cm (W x H x D).
Sculptures can be shipped world wide at cost. Please note, there is no VAT due on exports outside the EU.
Click here to enquire about availability or to place an order.
---
"Walruses are amazing seals, with many unique and fascinating features. When I was fortunate enough to get a close view of them in the Arctic, I just knew I had to sculpt one!" – AS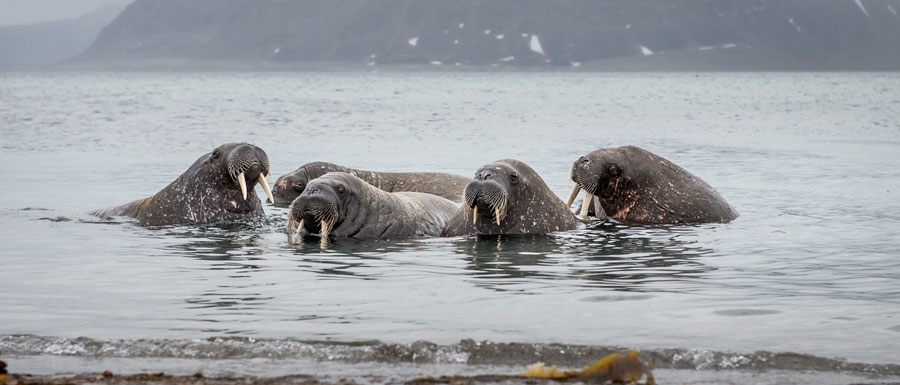 Photo by Anthony Smith, Svalbard.
Copyright © 2020 Anthony Smith