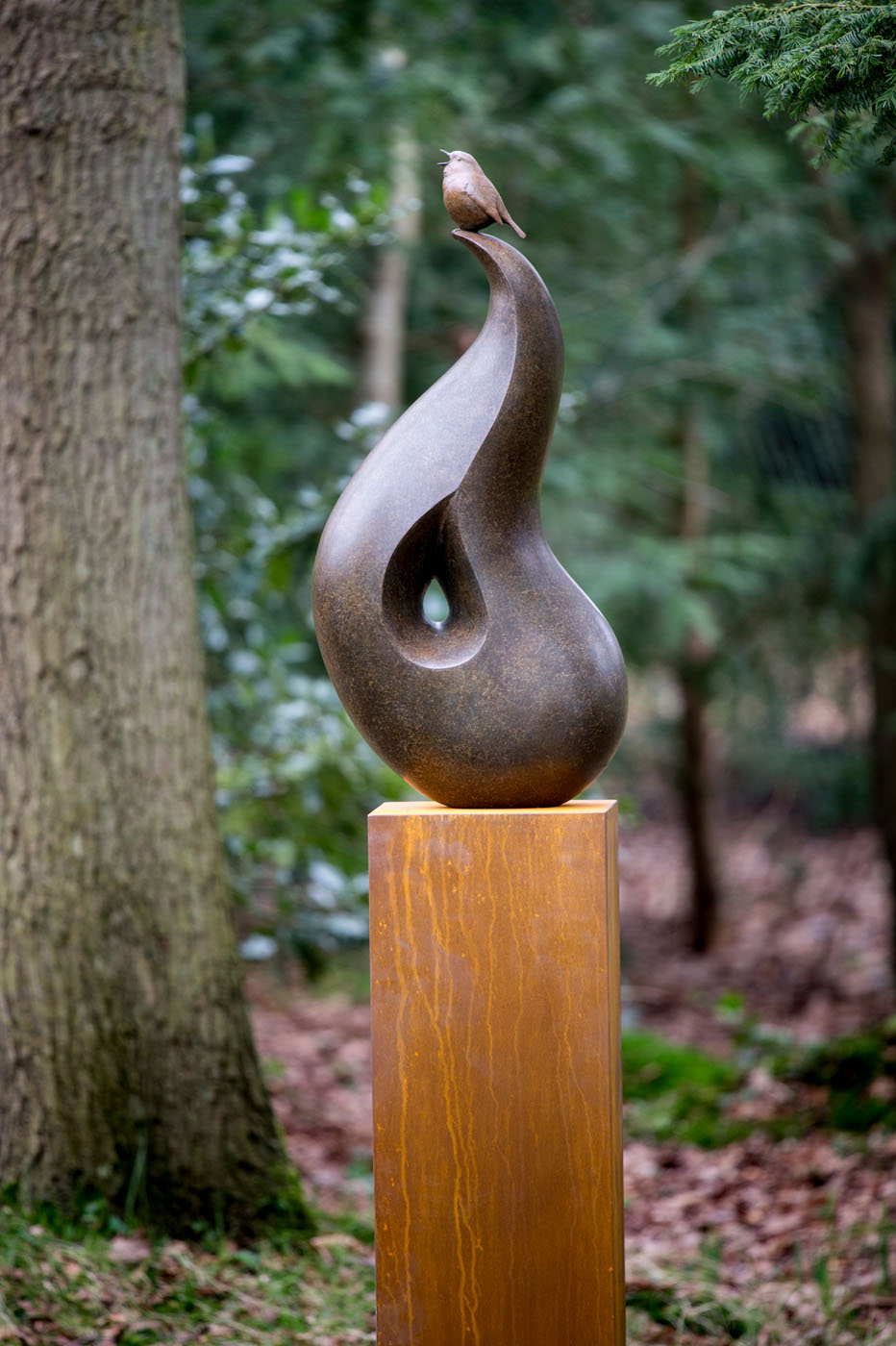 Dimensions: 75 x 34 x 21 cm
Imperial: 29.5 x 13.4 x 8.3 inches
Bronze: Edition of 8
Price: €9000 inc. VAT
Steel plinth sold separately.
The sculpture is also available as the abstract sculpture, 'Nature's Curve', without the robin; price €7800 inc. VAT (see image below).
All sculptures can be delivered worldwide.
Please note, there is no VAT due on exports outside the EU.
Copyright © 2022 Anthony Smith