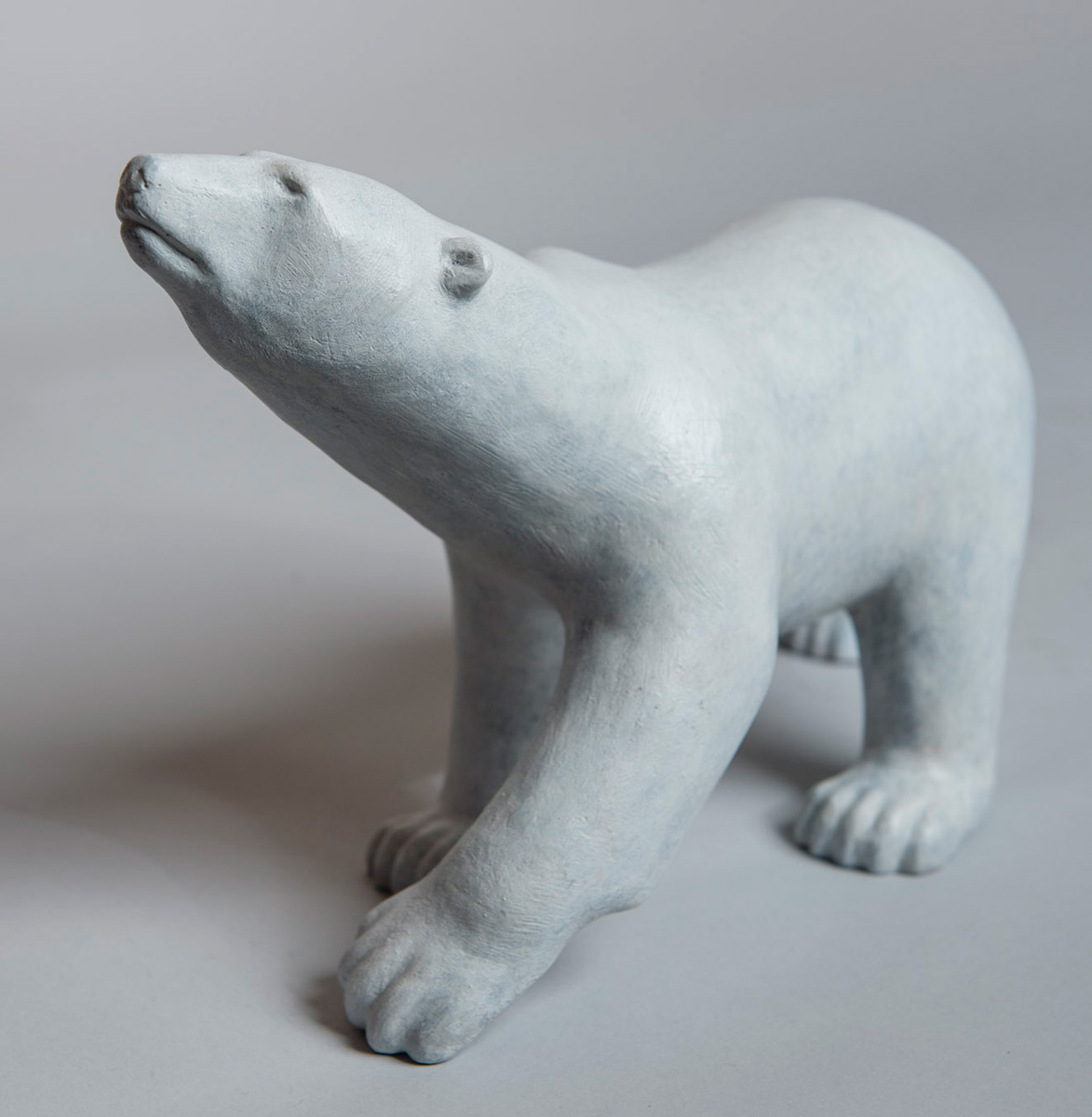 Dimensions: 32 x 19 x 11 cm (l x h x d), 3.3kg
Imperial: 12.5 x 7.5 x 4.3 inches, 7.3 lbs
Bronze: Edition of 12
Price: €3100 inc. VAT
All sculptures can be delivered worldwide.
Please note, there is no VAT due on exports outside the EU.
Click here to see a turntable video of the sculpture
---
"I have been fortunate to have observed dozens of wild polar bears during my travels in the high Arctic. They are an endlessly fascinating species; so big and powerful, and yet so considered and deliberate in all their movements."

– AS
Photo by Anthony Smith, Russian Arctic.
Copyright © 2021 Anthony Smith