Dimensions: 35 x 15 x 18 cm (l x h x w), 4.1 kgs
Imperial: 14.6 x 6.3 x 7.5 inches, 9 lbs
Bronze: Edition of 12
Price: €3700 inc. VAT
All sculptures can be delivered worldwide.
Please note, there is no VAT due on exports outside the EU.
Click here to see a turntable video of the sculpture

.
---
"Penguins are so thoughtful and deliberate in their actions – it's one of their most endearing qualities. And a penguin is never more full of purpose than when it is hunting for the perfect pebble to add to its nest!" – AS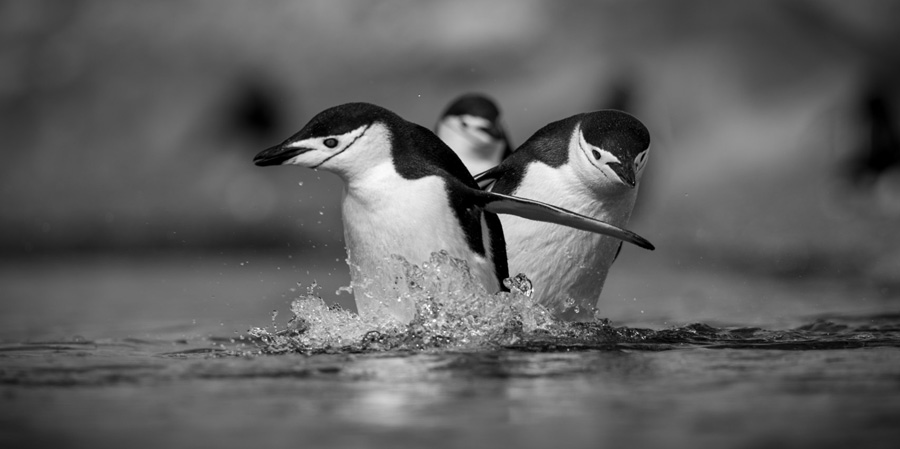 Anthony Smith's photo of Chinstrap penguins on the Antarctic Peninsula.
Copyright © 2022 Anthony Smith